Audio Blog recording of 5-16-17 posted 6-7-16. Informal iPhone recording produced using Right Brain Aerobics "Inner Genius Q&A" technique adapted for audio dialogue. Related Audio Blog:  "Grandmother on Marketing from the Soul" with Quotes from "Grandmother's Little Book on Marketing from the Soul"…and "Grandmother on Marketing as Self-Realization."
— S.H. Rodman.
Note: Picture includes notebook/pen. For transformational "marketing from the right brain," it can be very helpful to draft with pen/paper… : "It fires up the brain in different ways…" — "The Benefits of Writing with Good Old Fashioned Paper and Pen." We may be able to tap "higher creative intelligence authorship" more readily.
---
"Marketing as Authorship"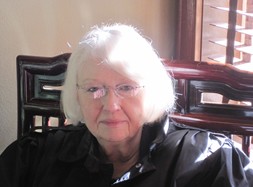 "Marketing As Authorship" Audio – 4 min. 51 seconds
TRANSCRIPT
Grandmother:
Greetings. When you write your words in the act of Marketing from the Soul, marketing your light mission, your light message – these are sacred words and the act of writing them, releasing them, is a commitment to eternity…
It is a revelation, an unveiling of your eternal presence in the Universe — your contribution.
And these words are not to be taken lightly.
You are an Author.
When you try to explain what you offer from the heart, no matter what your mission might be, you are writing for posterity not just for the moment.
It then behooves you to understand the power of words.
And one of the greatest understandings comes from empathy.
When you are marketing, you must be able to stand in the place of the one to whom you communicate as if it were you completely. As if the beings whom you would like to receive your message are "one" with you – and you will hear with their ears…
You are speaking to yourself, to your "selves."
But if you take a moment after you have written your marketing, and you enter a space of great imagination, and you read your words as anyone would read a great Author, you will feel the "Authorship" in them — and the import in them — which transcends this moment; for they do not come from one place only or one identity only or one being only.
All words are actually written by all beings and are intended for all beings.
This is the import of placing your words into the "Market" as the Author of these words of Light.
It is wise to meditate, to almost create a little Alter of Writing when you are placing your words into the market about what you do, understanding the source and that it is a sacred act, but also a joyful act, even with humor which is affirming.
You can transform, then, your whole experience of marketing into a rather glorious new Authorship!
And you may be surprised at what happens when you approach the world as an Author from Light — placing your marketing light into the worlds which are quite ready to receive them…
— Grandmother. Recorded 5-16-17, Posted 6-7-17.