Do we have the ability to develop higher intuition skill development beyond anything we would ordinarily imagine? Being able to solve problem or communicate "readings" of situations by seeking your "Inner Yoda" or "Inner Grandmother" mind states, as a "thought experiment" for creative problem-solving - for others or for yourself?
Grandmother on Communication Using Your Higher Vibrational Intelligence - was recorded for a class session on developing higher intuitive-creative communication abilities.
The self-revelation we experienced while doing this "readings-for-others exercise" in a class (even for those who had not tried this before) -- was quite amazing, creatively energizing! And left us with a desire to do this often! 
Below are the 2 Recordings to introduce the class:
Grandmother on Communicating in Higher Dimensional Vibrations (5 min. 39 seconds) followed by Transcript.
Grandmother Techniques for Higher Vibrational Communication (6 min. 54 seconds) followed by Transcript.
Skill development for higher intuition! Perhaps interdimensional or even interplanetary communication?...
---
Grandmother on Communicating in Higher Dimensional Vibrations - Recording 1 of 2.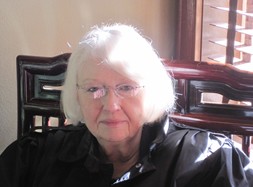 Click to Play "Grandmother on Communicating in Higher Dimensional Vibrations," 5 min., 39 seconds, recorded 3-9-18. Full transcript below.  Highly recommended: Steven Halpern's "Deep Theta," playing in the background of these 2 recordings. The volume may be a bit high, but it was an experiment with a new recording device. Listening to Steven Halpern's sounds in "Deep Alpha" and "Deep Theta" is in itself a way to enter higher vibrational states! Highly recommended!
FULL TRANSCRIPT: 
GRANDMOTHER ON COMMUNICATING IN HIGHER DIMENSIONAL VIBRATIONS: A New Role for You...?
"The question is: What are some new ways to attune, to receive guidance at 'higher dimensional vibrations'?
It is not simply in the guidance, but the 'speaker' of the question, who must enter states of higher dimensional vibrations. Do you see?
The answer is already vibrationally indicated when you ask the question. The answer the can be received is often, but not always, in the vibration of the one who asks the question.
And so it is in the asking of the question, in entering higher and higher dimensional states, in seeking for instance to ask a question from a '6th Dimension' perspective, that you will receive more guidance which you will perceive as 6th dimensional 'variations.'
And I say 'variations,' because there is not one answer -- there are many planes of answers. And how these answers or messages are useful to you, is dependent upon your vibration at the time. Do you see?
You might ask and receive an answer at one time, and it has one meaning and satisfaction. And then you might ask and receive at another time -- same question -- and get a very different answer and have a very different feeling about it!
You may read either one of these answers at another time and view them completely differently.
There is great skill to be able to play with vibrational queries - questions and answers -- and that is your task at the moment, and one reason that the world seems so confusing!
It seems confusing because you are perceiving and receiving and asking questions in very different dimensions.
There is guidance coming in from higher dimensions. But it is often coming in from 3rd Dimension interpretations, including your own.
And I would say to you, to begin to become a Translator of Vibrational Communication"! And play with different levels.
And one of the way to do this is to practice asking and answering questions in forums in these higher states.
And that is why we are having a session devoted to this: To be of assistance to others with their questions, who may also be of assistance to you with your questions.
The purpose is a skill building, frequently enough in its repetition, to increase your understanding and comfort at working with different vibrational resources and universes and intelligences. Something like a University or a Symphony.
And you want to be both the Maestro, and one who can play any instrument at any time -- to perceive information from different perspectives. Do you see?
That is why, even 'multiple guides' is very useful. When you research something in the 3rd Dimension you do not ordinarily go only to one source. You research many sources! 
And so -- this is about researching your own higher creative intelligence and communication networks, and expanding your ability to play with different vibrations, until this is very comfortable to you. 
And you can, in fact, begin to see a new pathway and a new role for yourself as a Higher Vibrational Communicator -- which is a very different life than you are living now!
And isn't that your quest?..."
-- Grandmother From Another Planet
---
Grandmother on Techniques for Higher Vibrational Communication - Recording 2 of 2.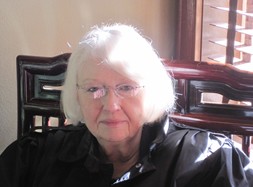 Click to Play: "Grandmother on Techniques for Higher Vibrational Communication," 6 min., 54 seconds. Full Transcript below.
FULL TRANSCRIPT:  GRANDMOTHER ON TECHNIQUES FOR HIGHER VIBRATIONAL COMMUNICATION
"Now you were asking in your question, about communicating to receive guidance at higher dimensional vibrations -- actual ways, techniques.
And I want to expand on that -- by noticing that you are using the word 'at.' How to communicate 'at' higher dimensional vibrations or frequencies. And to expand the idea of 'vibrational sound.'
Now you are familiar with sound frequencies, and you sometimes measure these in 'hertz' (hz). But I am speaking of vibrational frequencies in a 'dimensional' sense. Do you see?
If you were in a deep meditative state and you heard a singer who was singing from 'the 5th Dimension' -- think about that. Singing from the 5th Dimension! Listening to an opera emanating from the 5th Dimension! You might hear something you have never heard in the world before!
But you may not hear it as 'different,' if you, yourself, are not in a 'different' state!
Now the same is true for a question that you ask, and then you want to listen to the answer -- whether it is written or spoken or symbols or something else. 
So you see: Step 1 in our techniques is to be able to use deep sound or different techniques, for you personally to reach amazing levels of vibration: In which synchronicity is the norm; in which taking in verbatim knowledge, pure 'downloads' is the norm!
Sound in higher frequencies which resonate -- is a very good technique.
And you might spend time in this sound for a while, simply letting go of everything else and being 'with' that sound. And that is a good place to begin. 
Now the second aspect of this technique is to, in this state, ask the question. Do you see?
Ask the question, feeling completely as if you are in a 6th Dimensional receptive location -- and vibrations are 'locations,' that's why the word 'at' -- and you are expecting a 6th Dimensional answer.
This is an aspect of 'Identity Intelligence.' It is not simply 'assuming the identity' of different vibrations. It is understanding the power of this -- and that this is key to your answers!
Now let me say that the story of "you" changes in different vibrations, in different dimensions.
Now you already have an idea about this, but this is very different than setting out a step-by-step plan:
'Ah! Now I will go to resonate with, to attune to, to match the vibrations of my 6th Dimensional Higher Gestalt Intelligence Self. Now let me see. Here I am. Let us begin.'
Do you see? That has an immediacy. I ask the question in this state; I receive the answer. 
Now the third technique in this regard has to do with listening. And this involves both trust and creativity.
It is very surprising to ask a question in this state and begin to hear an answer that feels right -- and is verbatim -- and you realize is always there and could become a whole book, without much effort on your part!
However, at another time, you might feel that you can 'speak' that answer as any being, as your higher self.
At another time, you might feel an amazing symphony emanating from your heart and soul, and you reach for an instrument to play the answer to the Universe, to communicate with the Universe in music, to beat a drum with the Universe...
Or you might communicate in a jungle or the woods, walking along a path in an unknown area; being still in the Cosmos and listening for sounds that are unknown, for voices that have not been heard for eons...
So: A key part of this skill of playing with different vibrations is expanding your creative ideas and playgrounds and notions of what listening is and what communing is.
Because in a sense this communication with Higher Vibrational Guidance, is becoming 'One' with Higher Vibrational Guidance -- and a Being of that guidance..."
-- Grandmother from Another Planet.
Note: This poster is for a "Test" only, for posting future classes!